Antarctica Log - Day One - Ushuaia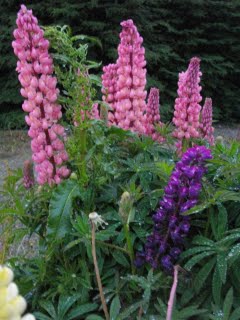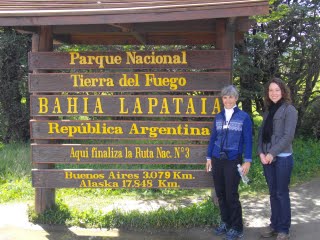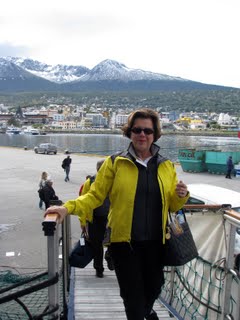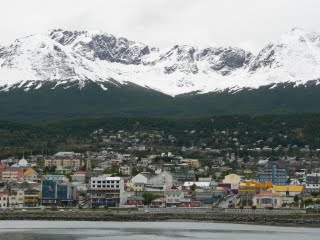 I kept a log book during our 10-day cruise. I am going to post my daily entries one at a time, probably once a day. We begin:
January 30
We stayed at Los Acebos Hotel half-way up a mountain above Ushuaia, Argentina on Tierra del Fuego Island. The ship we were scheduled on was damaged and put out of service just after Christmas. Multiple cruises were canceled. Luckily our group fit on the Jan. 30 departure of Corinthian II, which was two days later. We kept our departure date from home the same and spent the two extra days at Ushuaia, hosted by
Travel Dynamics
the company that operates these ships.
Ushuaia is like one of the city/towns in the panhandle of SE Alaska - glaciers above, steep streets climbing one block from the water, shortage of land. And snow in summer at the level of our hotel a ten-minute drive above the city. It has outdoor-supply stores for hiking, climbing, kayaking, etc. and tourist trinket shops.
TD hosted us on a half-day tour of Tierra del Fuego National Park, just west of town. It has lots of good-looking mountains and the end of the PanAmerican highway that goes from Alaska to "Fen del Mundo" in Argentina. "But Chile is farther south," you say. True, but no highway there. And it is broken by the
Darien Gap
in Panama. I am amused that the last few miles of this famous highway here is gravel! They had better pave this section before word gets out!
We were to get on the ship at 3 pm. But they delayed us until 4 pm due to late-arriving passengers.
Departing at 8 pm, an hour before sunset, we traveled east in the Beagle Channel. Viewing was poor, due to low light and low ceiling of clouds. We saw lights on the Chile side that I presumed to be Puerto Williams, Chile, the southern-most town in the world. (Neighborly fighting: Argentina is doing what they can to prevent development there and its promotion to a city which would take the crown from Ushuaia.
The photos, first by me:Barbara from Dallas and Margaret at the end of the PanAmerican Highway from Alaska. Lots of lupines. Ushuaia with fresh snow in summer and typical overcast. Unidentified cotraveler boarding, taken by Corinthian II crew/staff. Click to enlarge.